compatible and closed-system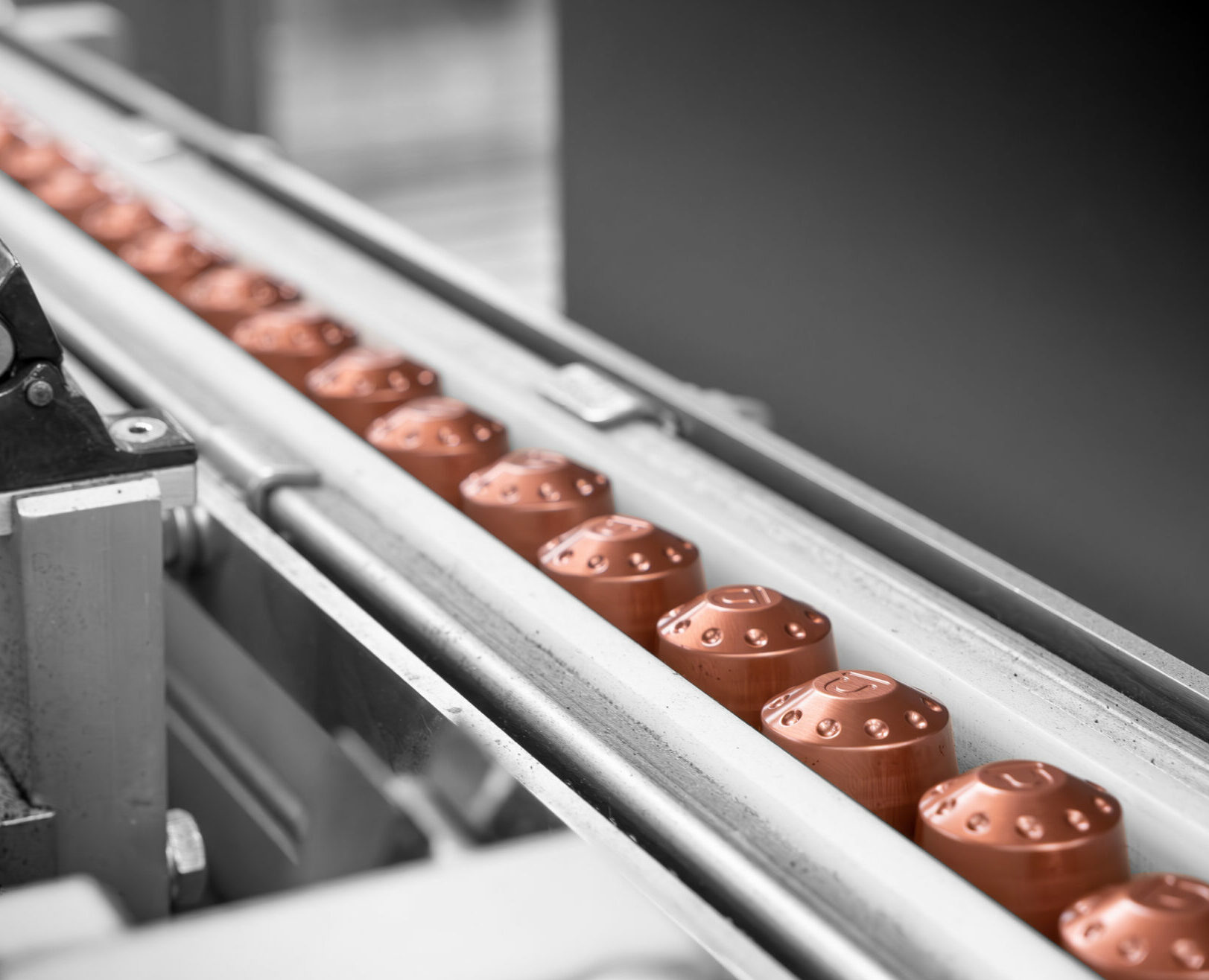 Private Label Coffee
Gimoka Group is a partner of Private Label solutions in the coffee and soluble beverages market with high quality and innovative standards, counting among its clients the most important large-scale retail chains, both Italian and foreign, as well as leading global roasting companies.
The story of the Gimoka Group is a love story – the love of coffee. Since its foundation, the Gimoka Group has pursued two goals – to provide quality coffee to whoever wants it and to become the "roaster of choice" by creating an integrated all-channel, all-product supply chain that is accessible to all. Today, the Gimoka Group is one of Italy's leading hot beverage companies operating internationally, which provides a wide range of products for all sales channels. In recent years, the historical core business of the roasting company has expanded to include the production of soluble beverage items for the Home and Out Of Home channel, with a focus on the development of allergen-free products that are suitable for the growing demand for diets that do not contain foods of animal origin.
The Group operates with the aim of spreading its love affair with coffee and quality soluble beverageso each and every home, café, office and other catering outlets, providing the ideal product for each consumer, drawing on its widespread, international distribution and depth of range to satisfy all tastes, traditions and consumption patterns. The Gimoka Group is, indeed, capable of satisfying all types of demand in terms of raw material sourcing and type of raw material, blends, sizes, packaging and preparation technology not only for coffee but also for a wide range of soluble beverages (tea, barley, ginseng, various cappuccinos, chocolate, milk, vegan and allergen-free products).